Private Ski lesson Riksgränsen (3630-623)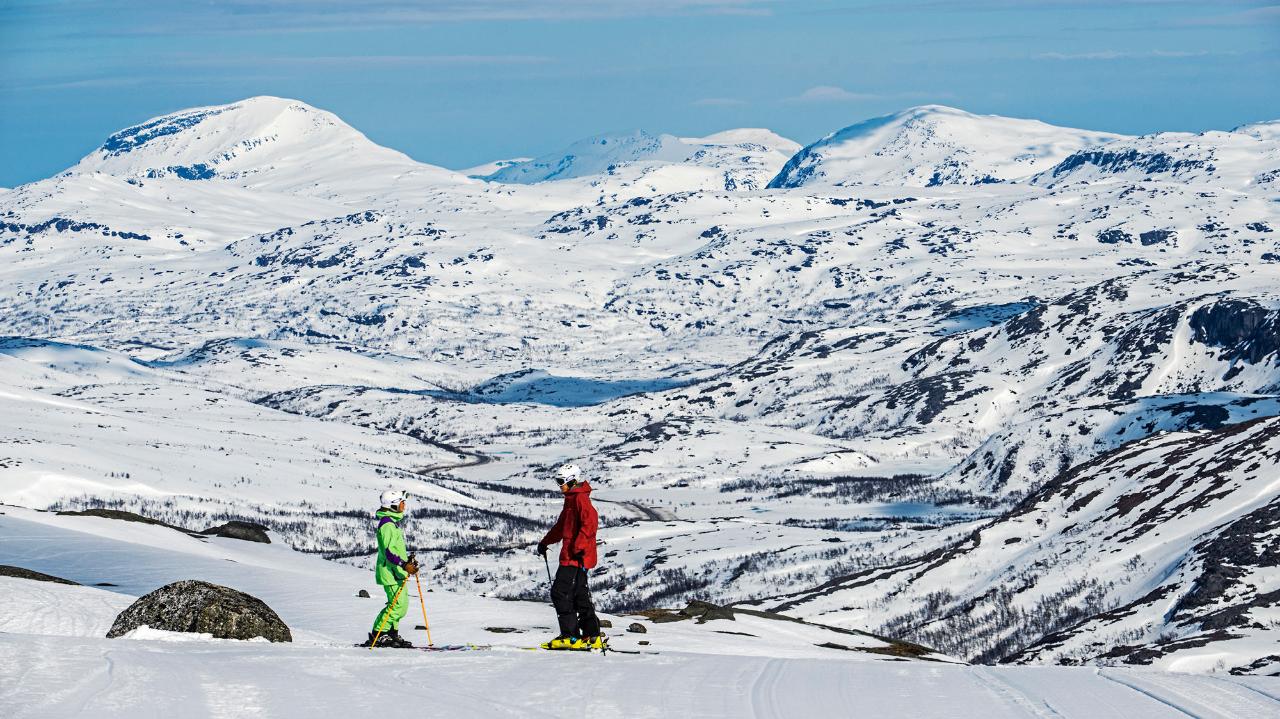 Varighed: 2 Timer (Ca.)
Sted: Riksgränsen, Kiruna
Produkt kode: PRB1N0
Skidskolan i Riksgränsen skall inspirera och ge alla möjligheten att upptäcka det underbara med skidåkning, oavsett nivå. Utveckling, inspiration och kunskap som ger åkarglädje och nya dimensioner av skidåkningen. Carving? Offpist? Eller lära sig åka skidor?

Vare sig du är nybörjare eller mer erfaren skidåkare finns det alltid något nytt att upptäcka inom skidåkningen. Vi skräddarsyr lektionen utifrån dina önskemål och din nivå.
Tid: 2 timmar
Pris: 1095 kr, 150 kr per medföljande person

Deltagare: max 4 personer

Samlingsplats för aktiviteten: Utanför entrén på Hotell Riksgränsen.
The Riksgränsen ski school is meant to inspire and give everyone the chance to discover the wonders of skiing, regardless of their level. Carving? Off-piste? Or learning to ski?
Whether you are a beginner or more experienced skier there is always something new to discover in skiing, we tailor the lesson based on your preferences and your level.
Duration: 2 hours
Price: 1095 SEK, then 150 SEK per extra person

Participants: max 4 people

Meeting point: Outside the entrance of hotel Riksgränsen