Northern Light Snowshoe Hike (3643-620)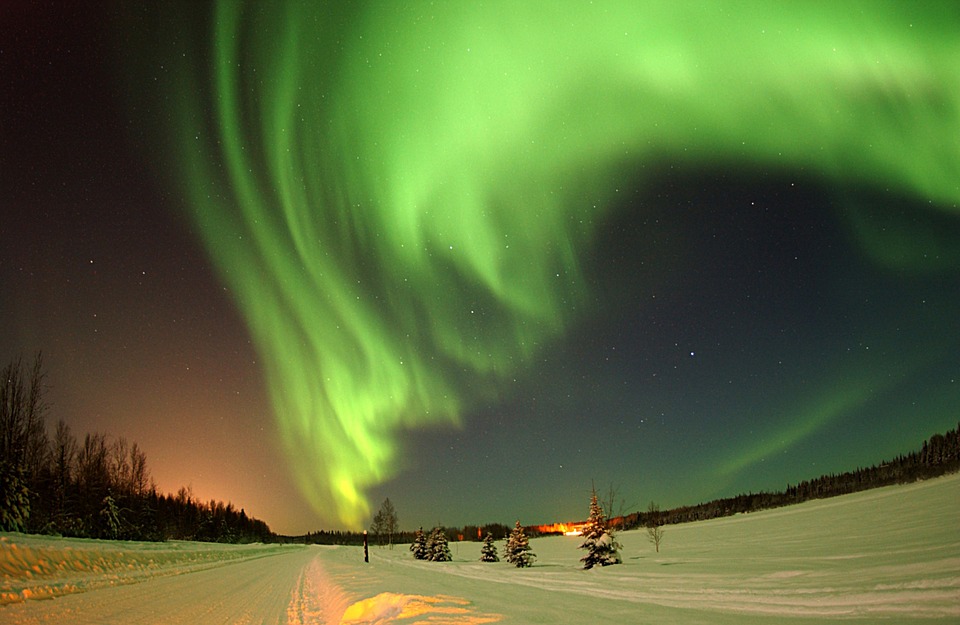 Duración: 150 Minutos (aproximadamente)
Ubicación: Björkliden, Kiruna
Código de producto: PAGJJH
NORRSKENSUPPLEVELSE
De flerfärgade ljusen på himlavalvet, som syns norr om polcirkeln, kallas för norrsken eller aurora borealis. Det är ett vackert fenomen som kan ses åt norr vid klart väder – en oförglömlig upplevelse. Välkommen till en av de bästa platserna i världen för att uppleva norrsken!
Vi tar oss dit med snöskor till vår lavvu, en kåta som ligger 1,5 km från hotellet. Det är där, utan ljusföroreningar, som norrskenet kan ses på sitt bästa sätt. Vid en värmande eld inne i lavvun kommer guiden att berätta mer om magin med norrskenet och området kring Björkliden.
Mötesplats: Receptionen på Hotel Fjället i Björkliden.
Tid: Cirka 3 timmar, 19:00 - 22:00.
Pris: 695 SEK per vuxen, 395 SEK per barn.
Inkluderat: Snöskor, varm dryck, svensk "fika" och guide.
Deltagare: Minst 3 personer*, max 12 personer.
*minst tre personer måste delta för att denna aktivitet ska genomföras.
Rekommenderad lägsta ålder är sju år.
___________

NORTHERN LIGHTS EXPERIENCE

The multi-coloured lights in the sky, seen north of the Arctic Circle, are known as
the Northern Lights or Aurora Borealis. It is a beautiful phenomenon which can be
seen in the northern skies in clear weather – an unforgettable experience. Welcome
to one of the best places in the world for Aurora watching!
We travel by snowshoes to our lavvu, a hut situated 1,5 km from the hotel. It's up
there, without interfering artificial light, the Northern Lights can be seen at their
finest. By a warming fire inside the lavvu the guide will tell you more about the magic
of northern lights and the Björkliden area.
Meeting point: The front desk at Hotel Fjället in Bjorkliden.
Time: About 3 hours 19:00 -22:00
Price: 695 SEK per adult, 395 SEK per child.
Included in the price: snowshoes, hot drink, Swedish "fika" and guide.
Participants: Minimum 3 people*, Maximum 12 people.
*at least three people needs to participate for this activity to run.
Recommended minimum age is seven years.