Off-Piste guide Björkliden (3643-620)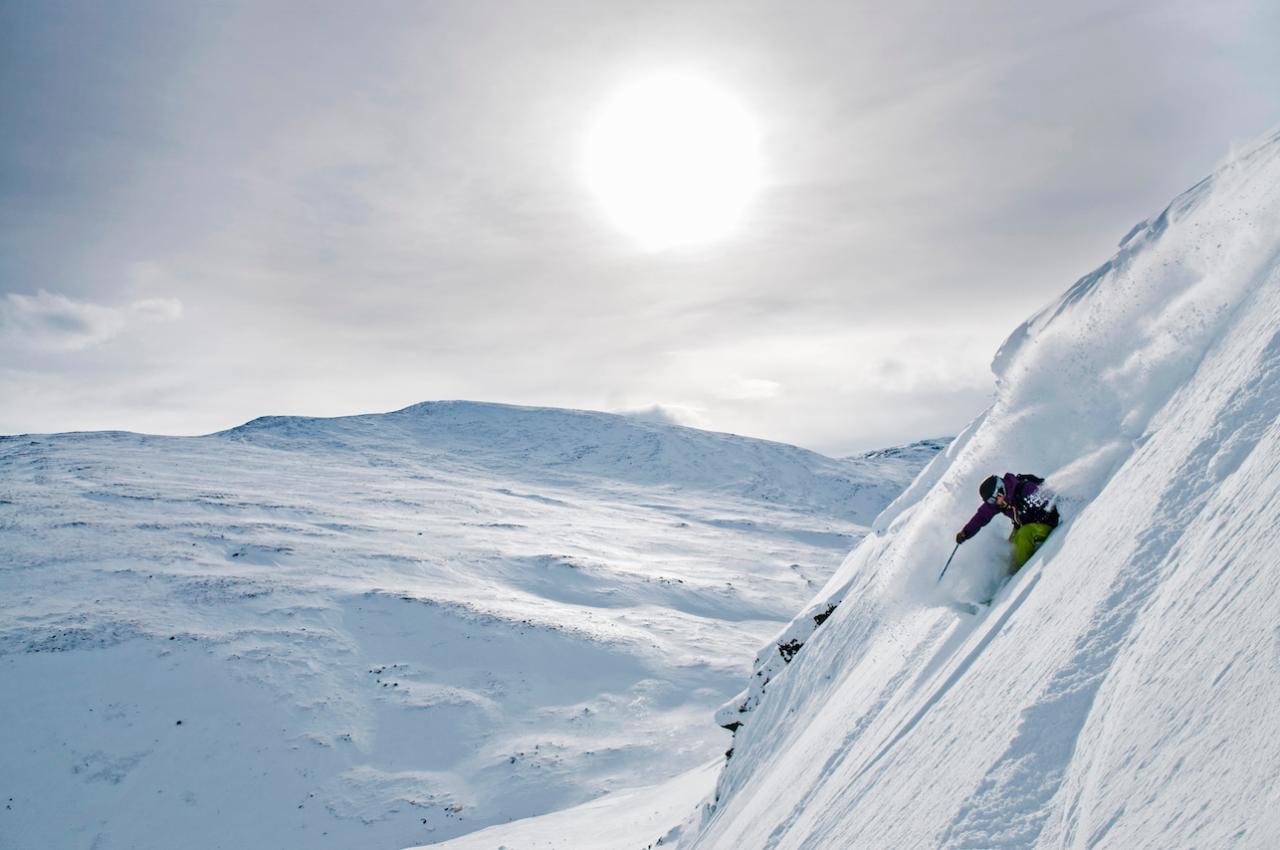 Продолжительность: 3 час. (прибл.)
Место встречи: Björkliden, Kiruna
Код предложения: P1TQFN
Offpiste guidning
Vill du utforska det orörda området utanför pisten men fortfarande ha liftarnas hjälp på vägen upp? Då är en tur med vår off-pistguide något för dig. Vi visar dig
till de bästa åken som går att nås av liftsystemet. Under en och en halv timme får du följa med till platser som Ängarna, Svarta björn och Isfallet. Guiden
visar dig vilka åk som är de bästa alternativen för dagen samt hur du bäst planerar din åkning för att undvika platta partier, på väg tillbaka mot liftsystemet.
Detta är en bra introduktion för att du sedan på egen hand, ska få ut så mycket som möjligt av din off-piståkning.
Mötesplats: Mötesplatsen för skidskolan, utanför entrén till hotell Fjället.
Tid: 3 timmar
Pris: 665 SEK per person. I priset ingår lavinutrustning och guide. Obs! Skidutrustning och liftkort ingår ej.
Förkunskapskrav: Du behöver kunna åka i röda pister med god balans.
Deltagare: Min 3 personer*, Max 8 personer
*vid färre än 3 deltagare kan vi komma att ställa in aktiviteten.
Off-piste guide
Björkliden offers meter-deep natural snow, Sweden's third highest drop (538 m) for a ski slope and Scandinavia's most beautiful views. Here you will find well-groomed pistes, ideal for children and beginners, but also plenty of off-piste skiing.
Let us show you the best runs Björkliden has to offer. Are you looking for some soft snow and natural features? With an off-piste guide you will explore the area
connected to our ski area but stay out of the slopes. Your guide will take you to the local spots "The Black Bear", "The Icefall" and "The Meadows" and show
you the best runs of the day. The off-piste skiing in Björkliden is easily accessed from the ski lifts.
Time: 3 hours

Participants: Minimum 3 people Maximum 8 persons. *If less then 3 people are registerd, we might cancel the activity.

Included: Avalanche safety equipment, introduction to transceiver, guide
Prerequisites: Being able to go in red pistes with good balance.

Meeting point: The 'ski school meeting point' outside entrance to Hotell Fjället in Bjorkliden.