Fjällfiske/Fishing tour (3643-620)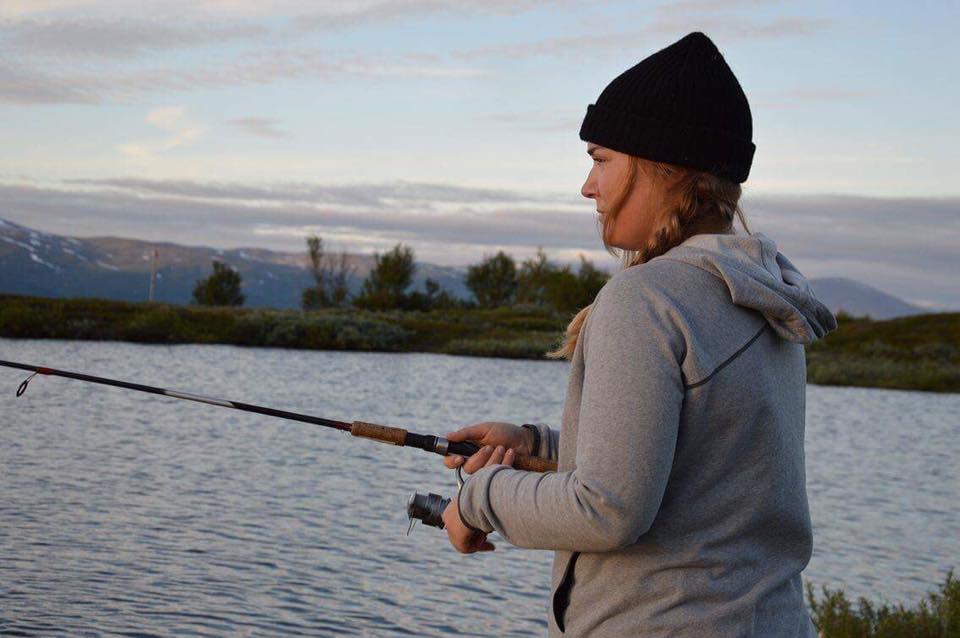 Varaktighet: 5 Timmar (cirka)
Plats: Björkliden, Kiruna
Produktkod: PPAX20
Turen börjar med en liten bilfärd till något av våra fiskevatten. Från bilen vandrar vi i stillhet till den vakande fisken. Väl framme vid dagens fiskeplats förklarar guiden vad ni ska tänka på när ni fiskar och visar var bra platser kan vara att stå på längs med strandkanten. När ni börjat känna er bekväma i fisket smyger guiden iväg och passar på att göra upp en eld eller värmer upp stormköket och snart bjuds det på traditionellt kokkaffe. Får vi upp en fisk av godkänd storlek och ni vill äta den så hjälper guiden till att rensa den och kanske halstrar vi den direkt över elden. Finns det något bättre än kokkaffe och nyfångad harr tillagad över öppen eld?
Normalt fiskar vi med kastspön men skulle ni vara intresserad kan vi ibland på förfrågan ordna flugfiske. Hela familjen kan följa med på denna tur, tänk bara på att vi är utomhus hela tiden så packa utflyktsväskan efter detta.
Mötesplats: Björkliden Sportshop

Tid: Torsdagar & Söndagar 13.00 – 18.00

Pris: 795 kr/vuxen, 395kr/barn upp till 15 år

Deltagare: Minst 3 & max 8 personer. Vid färre än 3 betalande gäster förbehåller vi oss rätten att ställa in turen.

Inkluderat: Guide, fiskeutrustning, fiskekort, gummistövlar vid behov, transfer och snacks.

Svårighet: Lätt, ca 2 – 4km vandring t.o.r.
Join our experienced fishing guide to one of our fishing waters. We fish for arctic char, trout and grayling in the lakes around Björkliden. All three of them are delicious to eat.
We start the tour early with a short drive to one of the nearby lakes and then hike quietly through the forest down to the fish, waking up to the sun. By the lake, the guide will discuss tips and techniques about what to think of when fishing in the mountains, and then it'll be time to set your lines, tie your flies and get to it. While you try your luck with the fishing, the guide will prepare a fire or heat up the camp stove. If you catch a fish big enough to keep, we might grill it over the fire and eat directly. We will also boil some traditional coffee directly on the fire and "fika" by the lake. Is there anything better than a cup of newly brewed coffee & freshly caught grayling cooked over open fire?
If you want to go fishing on you own, gear is available to rent in our Sport shop. Remember that you need a fishing license for the area, which you can buy online.
Time: Approx. 5 hrs

Participants: Minimum 3 & maximum 8 persons.

Price: 795 SEK per person.

Included: Guide, fishing gear, fishing license, rubber boots if needed, transfer, local snacks.

Difficulty: Intermediate (approx.1 – 2,5 km hike to the lake).

Where to meet: The sport shop at Björkliden Mountain Hotel.