GREAT OUTBACK SNOWMOBILE TOUR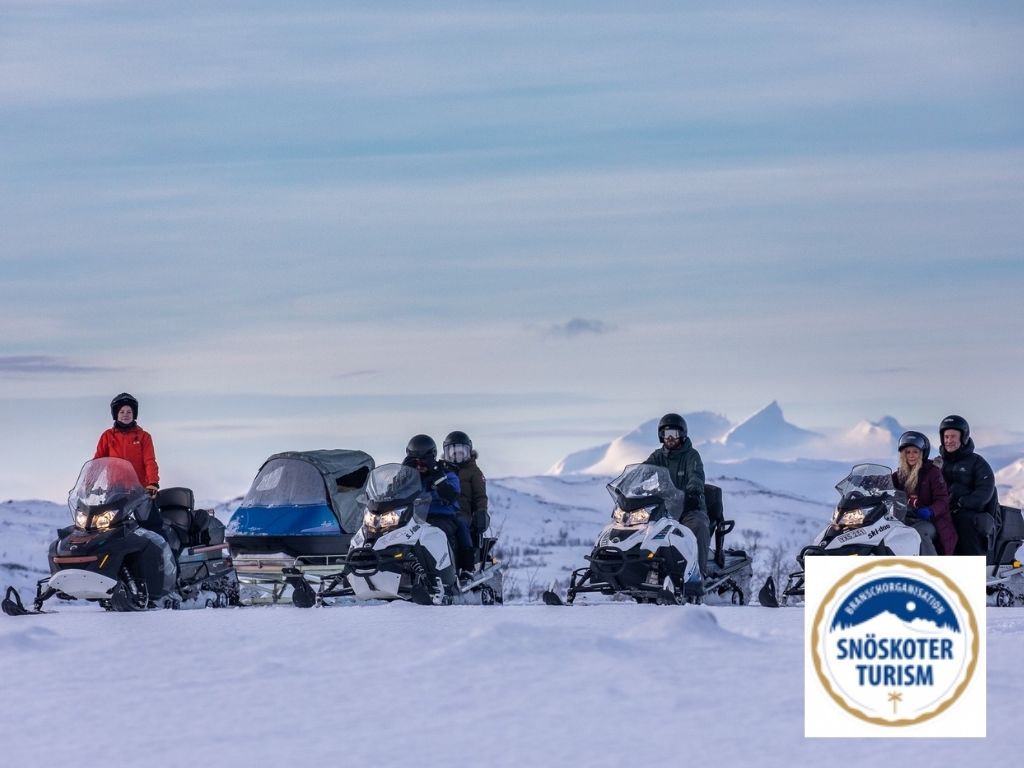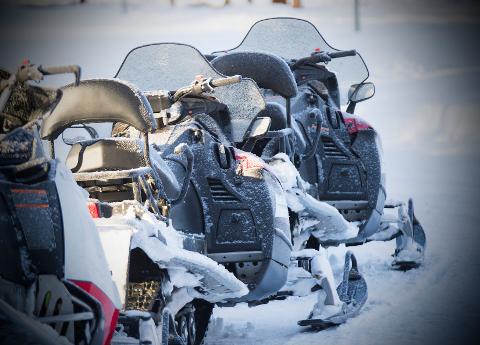 Varaktighet: 4 Timmar (cirka)
Plats: Abisko, Norrbotten County
Produktkod: PGPT4W
This trip allows you to go further into the wonderful winter landscape of Abisko National Park and beyond. And see more of the area than any other snowmobile trips in Abisko!
For you who really want to learn to drive a snowmobile in different snow conditions and to experience mountains and an environment that you on foot would take you days to reach.

You ride a state-of-the-art eco-friendly snowmobile, and your guide will give you safety and driving instructions before we leave.
We will drive on Kungsleden (King´s trail) up to the lake Abiskojaure. We cross the lake and we will continue along the upper part of the Gámaeatnu river.
Along the route we will take a break and enjoy a traditional Swedish fika, a hot drink and cookies. With some luck we might get a glimpse of the wildlife in the National Park. We travel in small groups of maximum 8 people to ensure an exclusive experience. There will be time to take photos along the way.
If you choose to share a snowmobile you will have the opportunity to swap driver during the tour.
Useful information:

Meet at: Pick-up location appointed time
Included: Pick-up service from Abisko/Björkliden, please be ready for pick up at your pick-up location at time. Note that the pick-up can take up to 30 min.
Guide and snowmobile. Warm clothes, helmet and boots. Hot drink and snacks (Supplement own snowmobile SEK 700)
Duration: 4,5 hours (ink. 30 min pick-up time)
Lenght: 25-45 km

Minimum age: Minimum 5 years (child 5-7 years may sit in a sled behind the guide)
Other requirements:*In order to drive our snowmobiles a regular driver's license from your home country is required! Valid drivers license are: snowmobile, car, mc, moped or tractor. If you do not have a license you are welcome to join this tour as a passenger.

Notes: Maximum group of 8 persons
In case of severe weather, the choice of route can change.
Pick-up locations (be prepared 5 minutes in advance to stated times below)
Björkliden, hotell fjället approximately 08.30

Björkliden, gammelgården approximately 08.30

STF Abisko approximately 08.45

Abisko guesthouse approximately 08.50

Abisko.net approximately 08.50

Abisko Mountain Lodge approximately 09.00