The Lemming Club / Lämmelklubben (3633-620)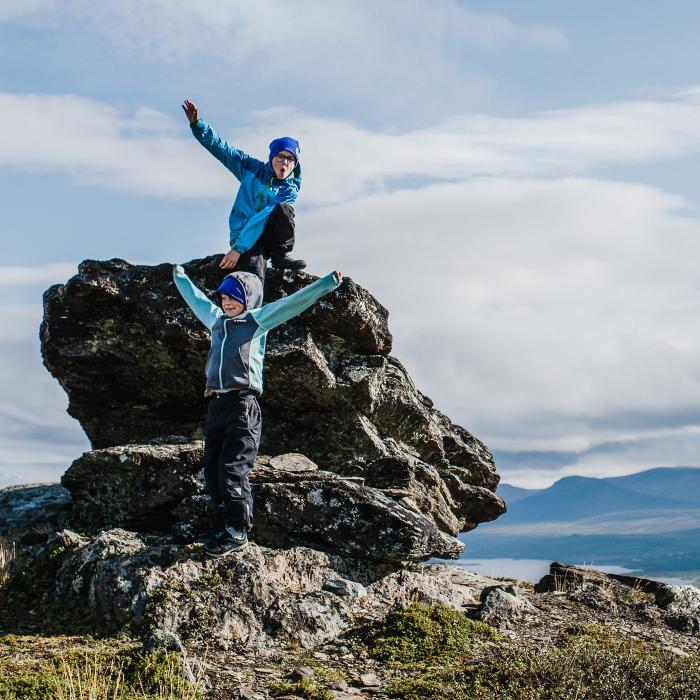 Varaktighet: 120 Minuter (cirka)
Plats: Björkliden, Kiruna
Produktkod: PVKCQC
Barnen är viktiga för oss i Björkliden. Därför har vi skapat barnens egna klubb, där barnen får lite egen tid utan föräldrar och möjligheten att prova på roliga aktiviteter tillsammans med andra barn och våra guider.

Exempel på aktiviteter vi brukar göra är utflykter till vår stora kåta, vart man kan göra upp en brasa, poppa popcorn över elden och pyssla eller upptäcka alla små stigar utanför, spela utomhusspel så som kubb, krocket eller minigolf, cykla i barnens egna cykelbana, prova på klättring på vår klättervägg, eller kanske ta en promenad till badsjön där man ofta får fika, och kan fiska eller bada fötterna i sjön.
Pris: Gratis

Mötesplats: Aktivitetsrummet, hotellreceptionen Björkliden.

Tid: Onsdagar och Lördagar 13:00 – 15.00

Deltagare: Minimum 1 personer, maximum 12p.

Info: Medtag kläder efter väder. Vid riktigt ruskigt väder håller vi till inomhus.

Anmälan krävs
The Lemming Club is for all children from 4-12 years of age who want to take a break from their parents and play and have fun with other children and our guides.
The children are important for us here in Björkliden, that's why we created the children's Club, where the kids get a break from their parents and the opportunity to try new activities with other children and our guides.
Examples of activities we usually do are trips to our big hut where you can make a fire, pop popcorn over the open fire and do crafts or discover all the little paths outside, play outdoor games such as cube or mini golf, ride a bike in the children's own bike track, try climbing on our climbing wall, or maybe take a walk to the swimming lake where you often get coffee, and can bathe your feet in the lake.
Price: 0:-

Meeting point: Activities room, hotel reception Björkliden.

When: Wednesdays & Saturdays 13:00 – 15.00

Participants: Minimum 1p, maximum 12p.

Info: Bring clothes according to weather, if it's really stormy we might stay and play inside.

Registration is required