Midnattssolsvandring/Midnight sun hike (3643-620)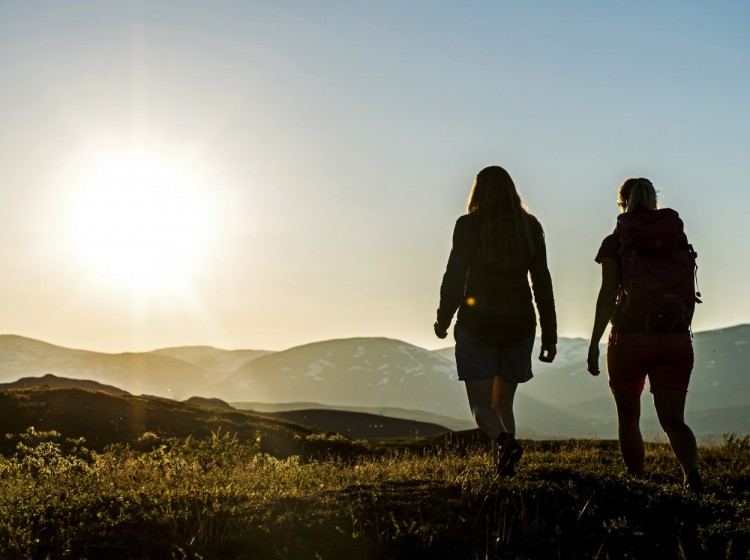 Varaktighet: 270 Minuter (cirka)
Plats: Björkliden, Kiruna
Produktkod: PGEUT5
Fjällvandring i midnatssolen
Vandring är en av de optimala friluftsupplevelserna där du kommer ut på fjället och får röra på kroppen, här omgiven av milsvida vyer av fjällandskap. Efter månader av mörker så är ljuset nu högst närvarande både dag som natt, denna tur startar under kvällen och sträcker sig över midnatt för att vi ska få chansen att njuta av den intensiva midnattssolen. Under turen berättar guiden om området kring Björkliden, midnattssolen och dess påverkan på befolkningen genom tiderna, samt upplyser om floran och faunan i området. Vi bjuder på ett kvällsfika med smaker från norr på någon av topparna i området eller vid vår mysiga fjällkåta runt öppen eld.

Mötesplats: Björkliden Sportshop

Tid: 2/7 – 23/7 Torsdagar & Söndagar 21.30 – 00.30

Pris: 395:-

Deltagare: Minst 3 & max 12 personer. Vid färre än 3 betalande gäster förbehåller vi oss rätten att ställa in turen.

Inkluderat: Guide och lokala snacks.

Svårighet: Medel, ca 5 km vandring med variation beroende på gruppen.
Midnight Sun Hike
Hiking is one of the optimal outdoor experiences where you venture out into the mountains and get to move your body, surrounded by vast views of the mountain landscape. After months of darkness, the light is now ever-present both day and night. This tour starts in the evening and extends past midnight to give us the opportunity to enjoy the intense midnight sun. During the tour, the guide shares information about the Björkliden area, the midnight sun, and its impact on the local population throughout history. They also provide insights into the flora and fauna of the area. We offer an evening snack with flavors from the north at one of the peaks in the area or at our cozy mountain cabin around an open fire.
Meating point: Björkliden Sportshop

Tid: 2/7 – 23/7 Thursdays & Sundays 21.30 – 00.30

Pris: 395:-

Deltagare: Min 3 & max 12 personer.

Inkluderat: Guide och local snacks.

Difficulty: Intermediate, ca 5 km vandring with some variation based on the group.