Fjäll till Fjord / Mountain to Fjord (3643-620)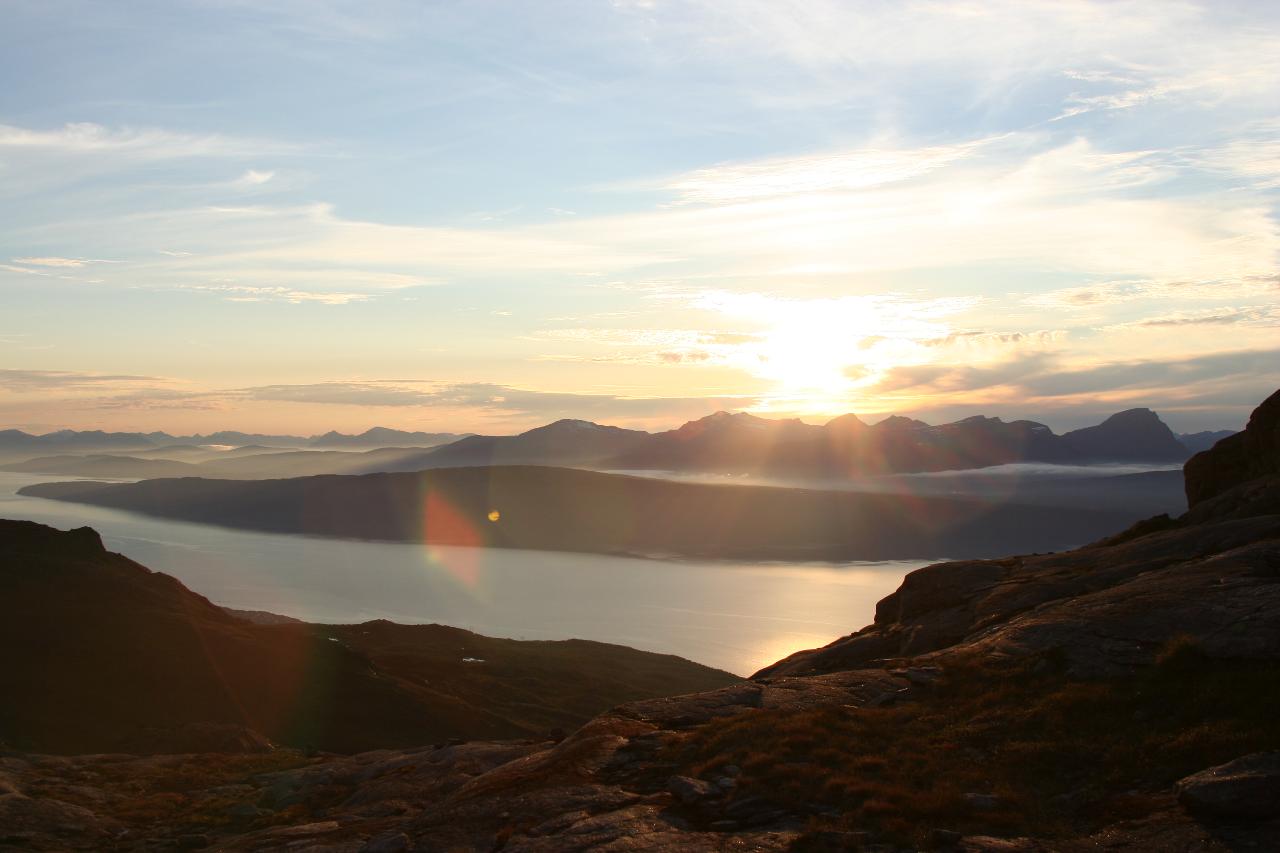 Varaktighet: 11 Timmar (cirka)
Plats: Björkliden, Kiruna
Produktkod: P412TM
PÅ GRUND AV RÅDANDE VÄRLDSLÄGE HÅLLER VI PÅ ATT SE ÖVER SOMMARENS AKTIVITETER, UPPDATERING KOMMER INOM KORT.
DUE TO THE CURRENT SITUATION ARE WE CHANGING THE ACTIVITY SCHEDULE FOR THE SUMMER. UPDATES ARE COMING SOON.
Vi tar oss med tåg till Björnfjell i Norge och vandrar därifrån längs historiska
Rallarleden ner till Atlanten och Rombaksfjorden. Vid Rombaksbotn hämtas vi upp med RIB-båt som tar oss till Narvik, där vi tar tåget hem.
Historien om bygget av
Malmbanan och rallarna går som en röd tråd genom turen. Landskapet är dramatiskt med mäktiga norska fjäll i kontrast mot det blå
havet. Båtturen på fjorden och tågresan tillbaka till Björkliden är en upplevelse
i sig!
Tänk på att ta med kläder efter väder, framförallt båtturen ifrån Rombaksbotn till Narvik kan vara lite kylig!
-------------------------------------------------------------------------
We will travel by train to Björnfjell in Norway, and from there we will hike along the historic Navvy road down to the Atlantic and Rombaksfjorden. At Rombaksbotn we will be picked up by RIB-boat and taken to Narvik, where we will take the train back home.
The history of the Iron Ore Line and the navvys will follow us throughout the tour. The landscape itself is very dramatic with mighty Norwegian mountains in contrast to the blue ocean. The boatride on the fjord and the trainride back to Björkliden is an experience in itself!
Remember to bring clothes suitable for the weather, especially the boatride from Rombaksbotn to Narvik can be a bit cold!