Snowmobile Mountain Tour to Sweden's highest located mountain lodge, Låktatjåkko (3635-620)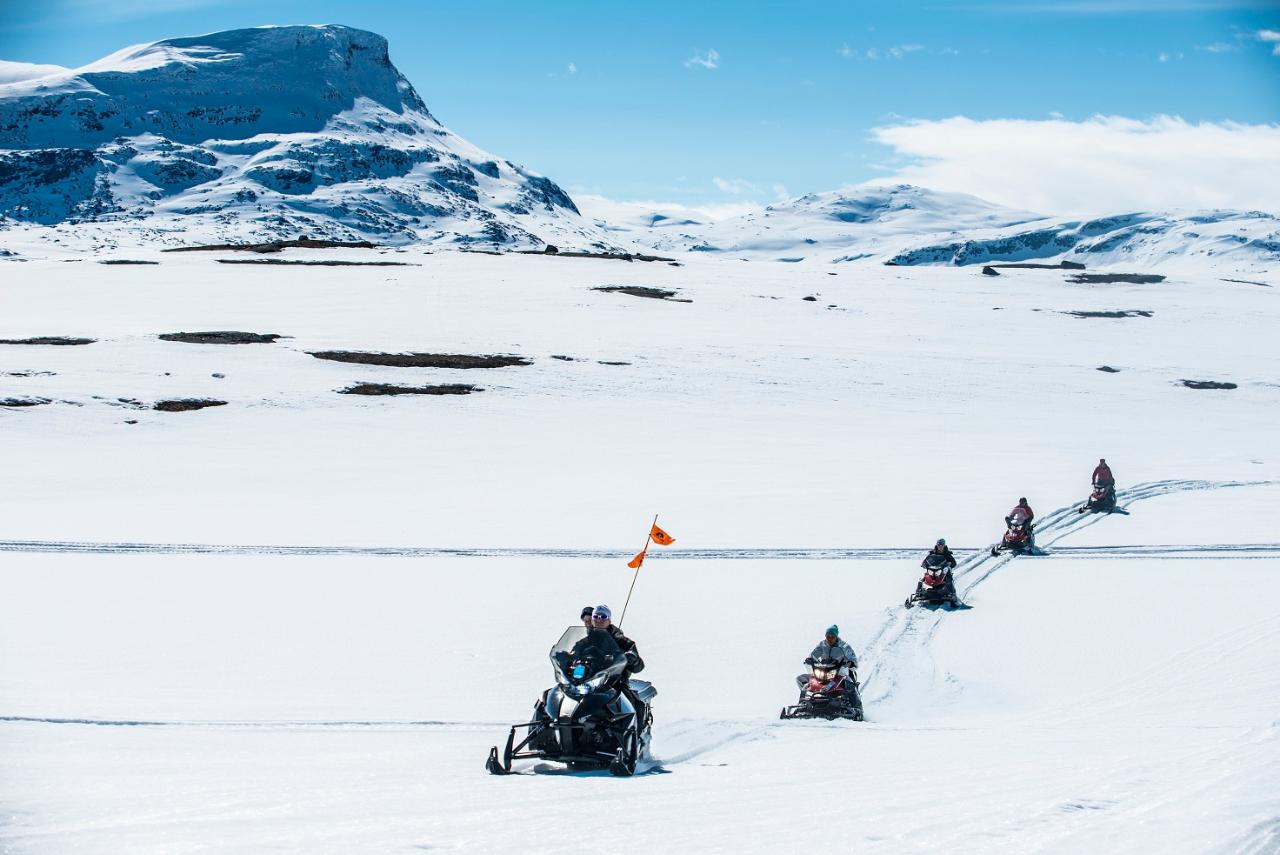 Varaktighet: 240 Minuter (cirka)
Plats: Björkliden, Kiruna
Produktkod: PFTSV2
Snöskotertur till sveriges högst belägna fjällstuga, Låktatjåkko
Följ med på ett snöskoteräventyr och upplev vildmarken kring Björkliden. Kör din egen skoter eller dela med en vän. Guiden visar oss vägen genom ett av Sveriges mest kända fjällområden i snöskrud.
Vi gör ett stopp på Sveriges högst belägna fjällstuga, 1228 meter över havet. Där har man chansen att avjuta den kända Låktavåfflan innan turen tar oss ner till Björkliden igen.
Mötesplats: Receptionen på Hotel Fjället i Björkliden
När: 27 februari – 3 maj 2020, fredag och lördag 10:00
Pris: 1990 SEK per person (Barn 995 SEK)
Inkluderas: Varma kläder, snöskoter (delas med en annan person), varm dryck, lunch på Låktatjåkko.
Tillägg: 1400 SEK för att köra egen skoter.
Deltagare: Minimiantal 2 personer för att turen ska genomföras, maximiantal 12 personer.
Notera: Varje förare behöver ha giltigt körkort.
Go on a snowmobile adventure and experience the wilderness around Björkliden. Drive your own snowmobile, or share it with a friend. Join us on a guided snowmobile tour through the beautiful snow-covered landscape around the mountains of Björkliden which offers an amazing view over our most famous mountain range covered in sparkling snow.
We make a stop at Sweden's highest located mountain lodge, Låktatjåkko 1228m above sea level where we will enjoy the famous waffles before heading back
to Björkliden.
Meeting point: The recepion at Hotel Fjället in Björkliden
Date: February 27 – May 3 2020 Fridays and Saturdays 10:00
Participants: Minimum 2 persons, maximum 12 persons.
Price: 1990 SEK per person (Children 995 SEK)
Included:


Arctic clothing loan

1 snowmobile for 2 people (shared with another person)

Hot beverages

Lunch at Låktatjåkko

Supplement — Drive your own snowmobile: 1400 SEK per person (This is additional to the standard price and can be choosed in the next step)
Note: Drivers need a valid drivers license.